Qualcomm CEO Steve Mollenkopf said in an interview on Thursday that the chipmaker's relationship with Apple has improved significantly since the two companies ended a fierce legal battle over patent licenses and royalties in 2019.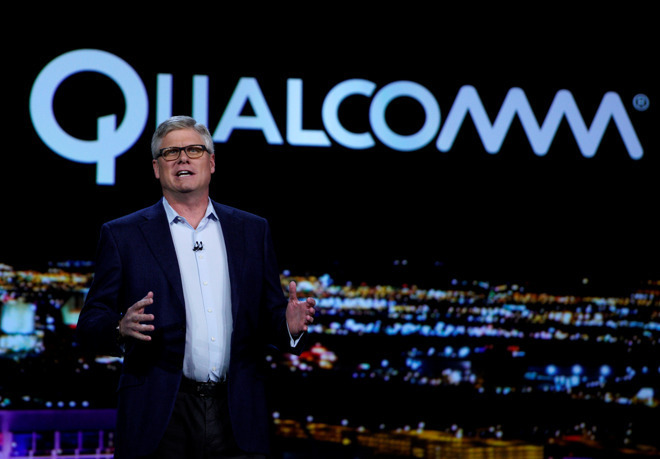 Qualcomm CEO Steve Mollenkopf.
Mollenkopf in an interview with David Rubenstein of Bloomberg made the shortest mention of an easing of tensions between his company and Apple.
Asked whether the two are "good partners" following a global legal melee, Mollenkopf replied: "We are".
"The discussion is really about products and how to launch products as quickly as possible. It's much more natural now," he added.
For two years, the two tech companies fought a very public battle over patent licensing tactics, intellectual property royalties, manufacturing and "abusive" business practices. Apple launched the cornerstone in 2017, claiming that Qualcomm is involved in extortion, monopolistic practices, price increases and so-called "double deduction" from patent rights of contract manufacturers .
Qualcomm has responded with counterclaims, including allegations that the iPhone maker has stolen trade secrets, to spark a litany of back-and-forth complaints filed in courts and government regulators around the world .
Apple and Qualcomm finally settled out of court in April 2019 on the day of the first patent license trial. All cases were dropped as part of the offer, with Apple entering into a six-year license agreement and a multi-year supply agreement with the chip maker.
Like Mollenkopf today, Apple CEO Tim Cook struck an optimistic tone when commenting on last year's arrangement.
"We are happy to put the litigation behind us, and all litigation in the world has been dismissed and it is settled," said Cook at the time. "We are very pleased to have a multi-year supply agreement, and we are pleased that we have a direct license agreement with Qualcomm which, I know, was important to both companies and therefore we are pleased with the resolution. "
For its part, Qualcomm argued that Apple's lawsuit was primarily aimed at obtaining a better license agreement for modems and modem parts. These claims were partially confirmed by the courts when documents revealed that Apple had been studying ways to "harm Qualcomm financially" since at least 2014 with the aim of reducing royalty payments.