The new Apple Watch Series 4 has many colors, connectivity, case material options. I will show you how to navigate Apple's website to select only the Apple Watch you want. I am using Safari in macOS here. All images via Apple.com.
Please choose your favorite Apple Watch Series 4
1. First of all, please go to the URL of this Apple website: "Choose the right Apple Watch for you" Please note the white horizontal bar filter option.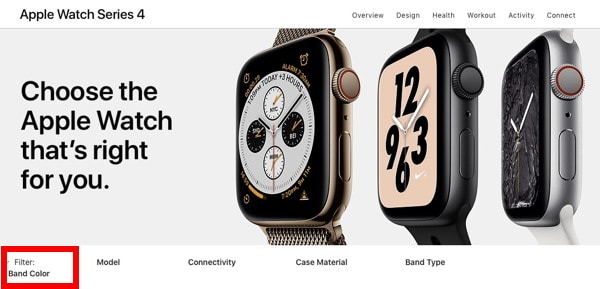 2. Click the word "filter". Model, connectivity, case material, band type, band color options are displayed. Start the model on the left side and see how some of the remaining options are grayed out (not available). In doing so, the available models and descriptions are displayed in a matrix under the selection.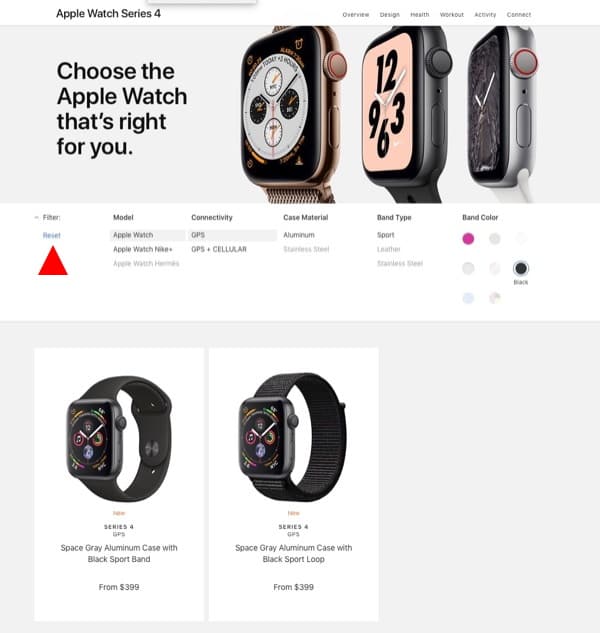 If you want to start over from the beginning,reset"
3. In the matrix of available clocks that meet the filter criteria, click one. This will display the purchase page for the selected Apple Watch. The following is a partial screenshot.
Four. Next, select the case size and connection options (outlined). The price will be displayed before AppleCare +. If you make a pre-order on September 14 (Friday), you can proceed with the order. Meanwhile, you can add selected models to your favorites. (You need to login with Apple ID)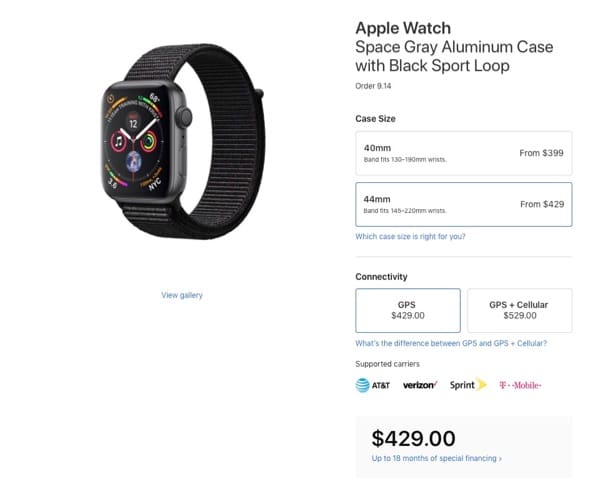 Five. Details and functions. Scrolling down the furter displays the specific features of the selected model. It is looking at the front crystal material provided by the model. As usual, Iron X glass is used for aluminum case, and sapphire front crystal is attached to ((more expensive) stainless steel case. All models use sapphire on the back to protect the optical components.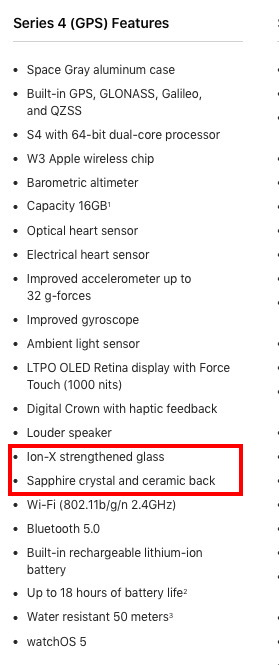 Also, the ECG function has built-in hardware, but …